Over the past three years, sketchbooks have become an integral part of not only my creative process but my life. Their pages contain a record of the thoughts floating around my brain at different points and times. In particular, they highlight things I've read or heard that I found meaningful and worth the time to record. In this post – and any that may come in the future – I will share some of my notes and sketches, along with source links and minimal commentary, in the hopes you find them to be meaningful and worth your time as well.
Below are highlights from the notebook I carried in my pocket from January to May of this year.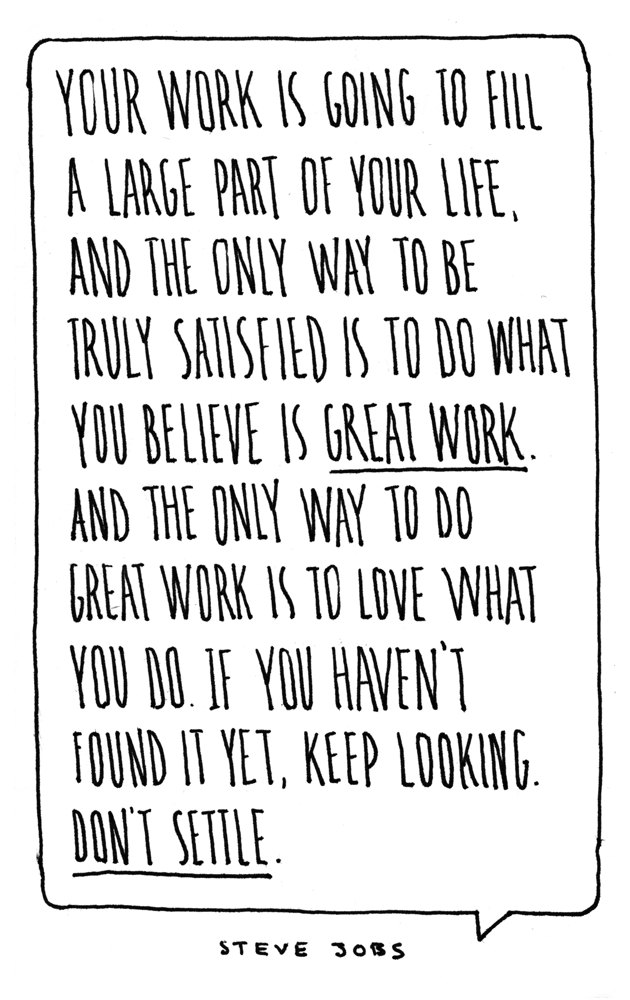 Don't Settle
I came across this quote by Steve Jobs in an ad in Offscreen Magazine. It really resonated with me. Work is such a large part of our lives; shouldn't we strive to make it great?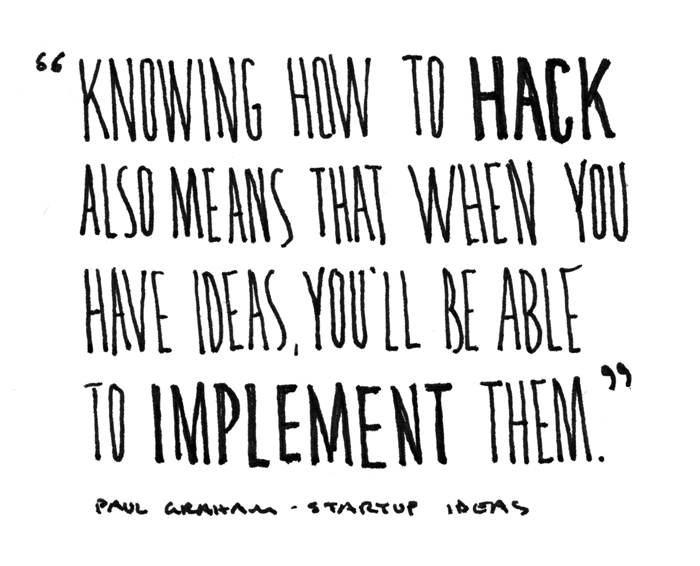 The Advantage of Knowing How to Hack
This quote came from Paul Graham's How to Get Startup Ideas. Having the skills to hack together a prototype is a real advantage in making your ideas happen.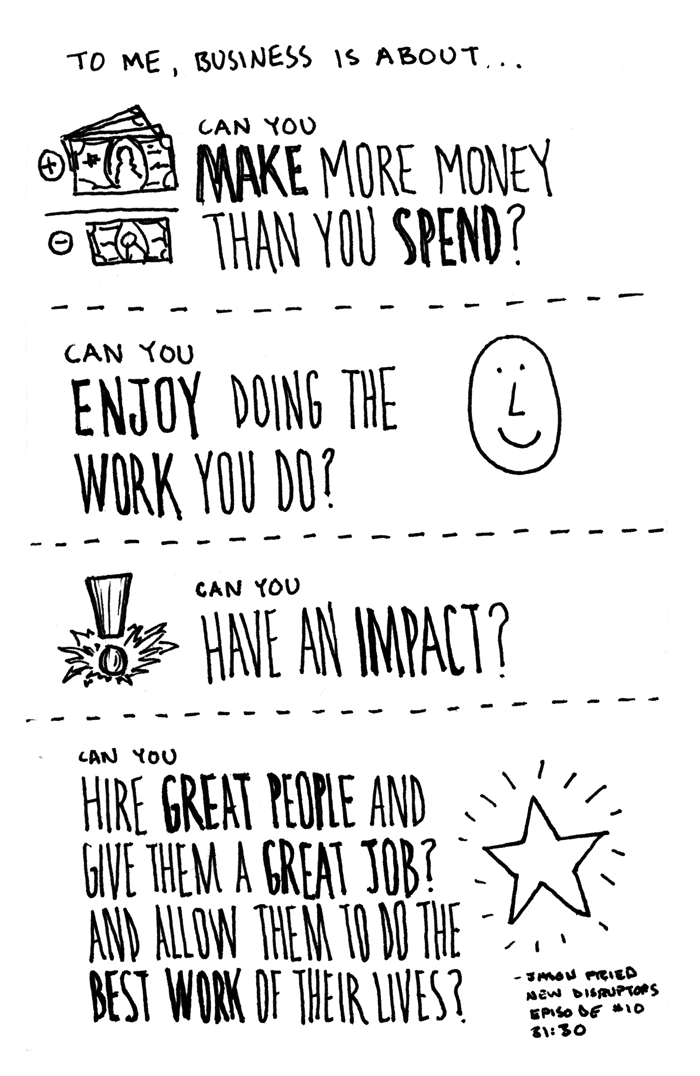 What Business is All About
When I hear Jason Fried speak about how to do business, I often find myself nodding in agreement with his ideas and philosophy. I heard this summary of what business should be about on the The New Disruptors (31:30).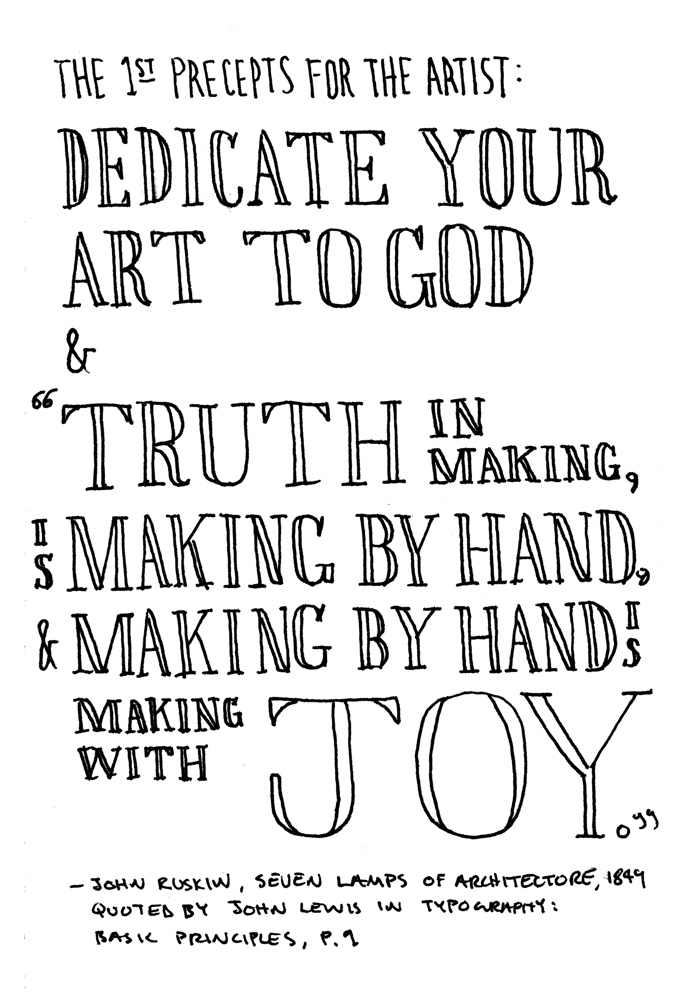 The 1st Precepts for the Artist
In Typography: Basic Principles, John Lewis cites this quote from John Ruskin's work The Seven Lamps of Architecture. It touches something profound about what it means to be human and to create.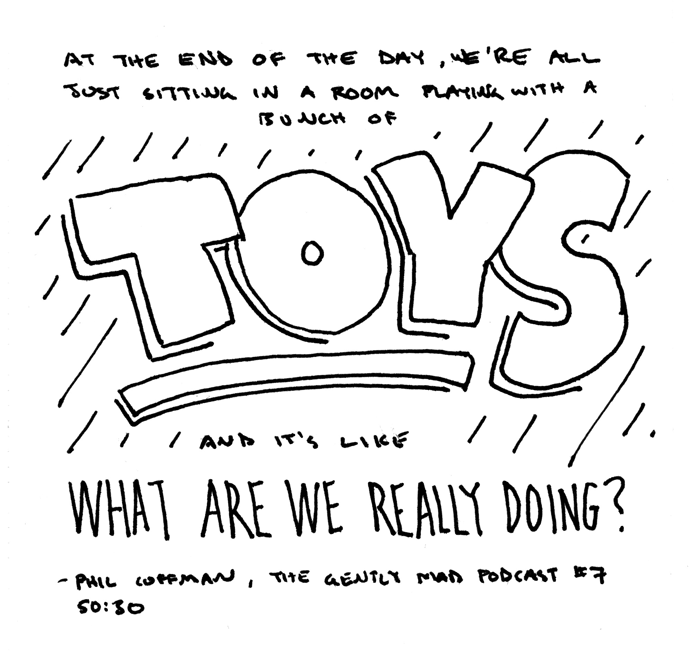 At The End of The Day, We're Just Making a Bunch of Toys
Phil Coffman asked this question on The Gently Mad (50:30). He gives voice to my own frustrations and desire to seek out meaningful work.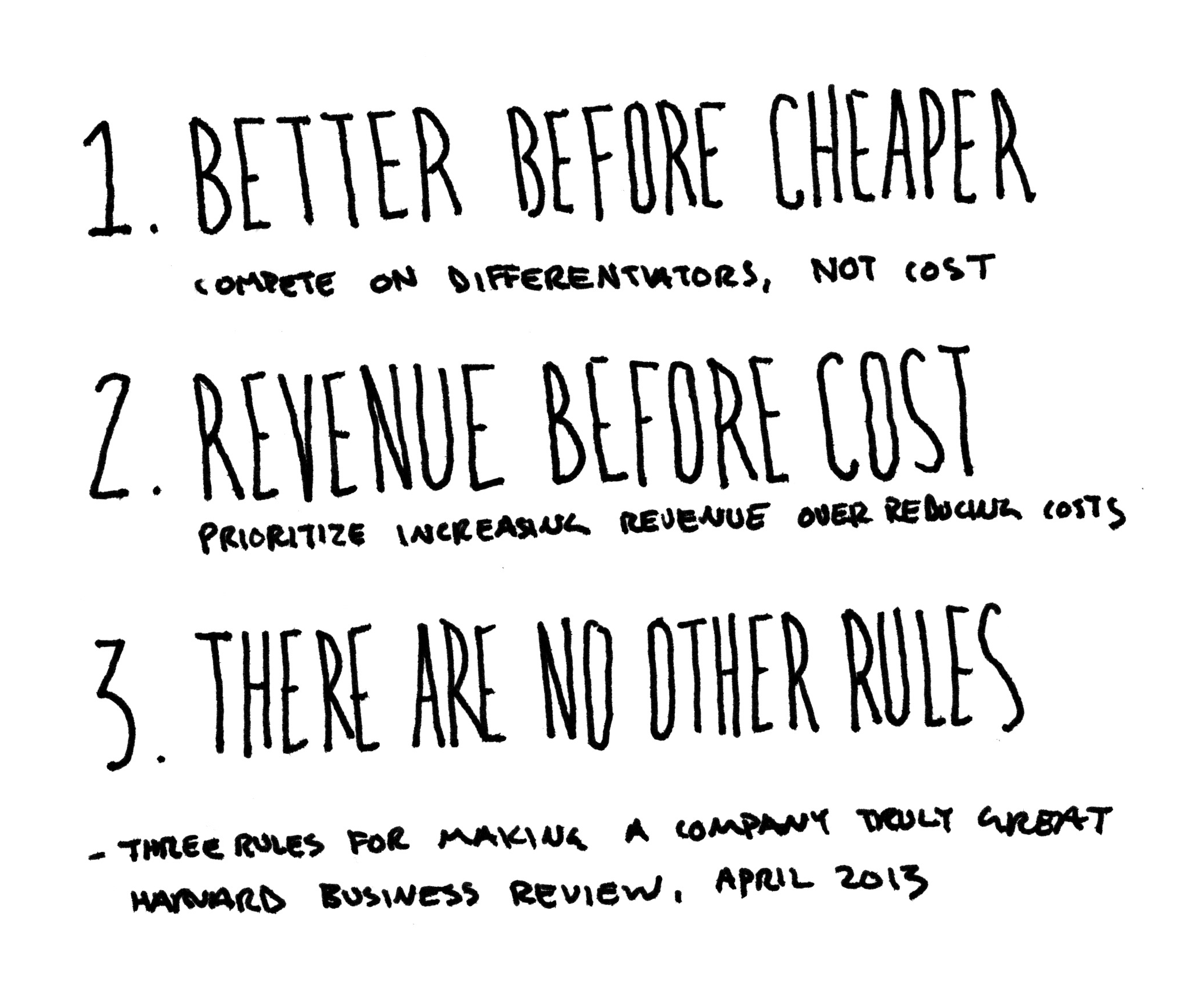 Three Rules for Making a Company Great
Confession: I didn't actually read the Harvard Business Review article that posited these rules. I thought the rules themselves were both self-explanatory and profound.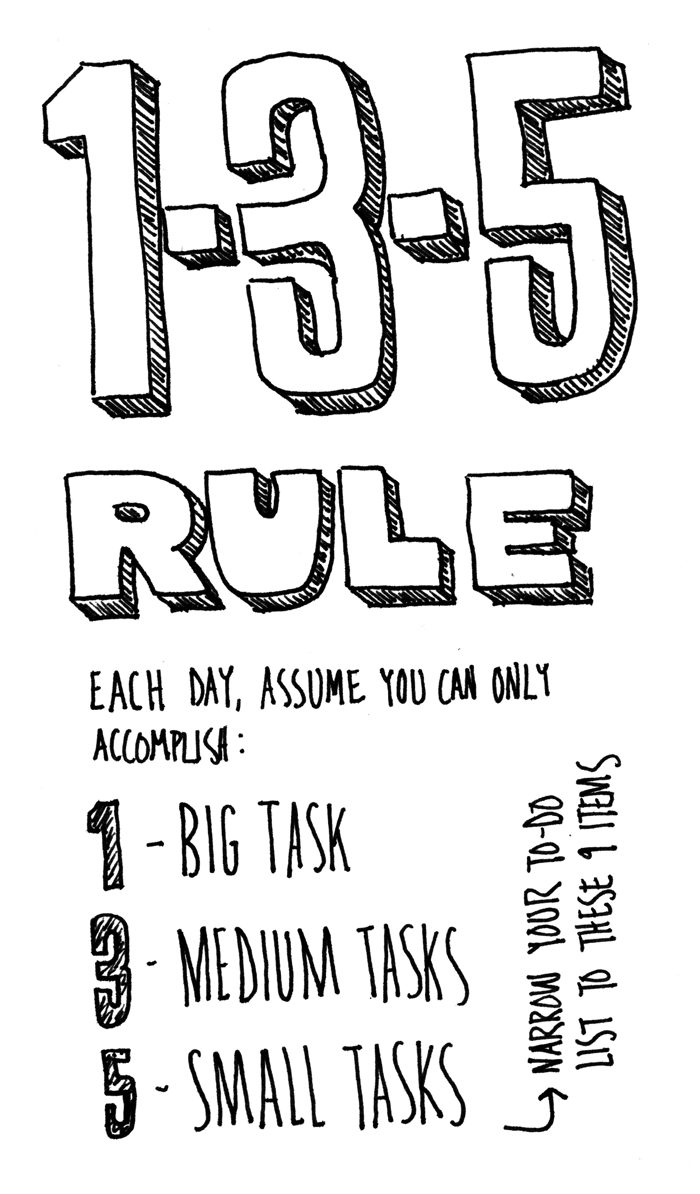 The 1-3-5 Rule
I encountered this piece of productivity advice on 99u. I've tried it out to varying degrees with my own to-do lists.